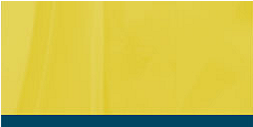 Are you tired of not having timely, accurate financial information?

Virtual Bookkeeping and Consulting Services

QuickBooks Pro Advisor

Ideal for small business, non-profits, start-ups





While you focus on growing your business,
leave the bookkeeping to me:

your books are accurate, current, and complete
reports give you the information you need
your budget is monitored and managed
your bills, bank accounts, and credit cards are reconciled
Monthly closings
Profit and Loss statements
Balance Sheets
Consultation
Clean up and review
Set Up
Training
Chaya Spector
30 Years Experience
References Available

Safe, dependable, reliable:

Remote Access ( Webex, crossloop, mypc, etc)
Communication through e-mail, online video, telephone
Efficient delivery services to and from a secure PO Box
Quick turnaround
Contact me for rates and more information:


Chaya Spector
Bookkeeping Services

chaya@chayaspector.com
510-207-8086 voice
607-793-9463 fax


Accounts Payable
Accounts Receivable
General Ledger
Bank reconciliation
Credit card reconciliation
Budgets
Forecasts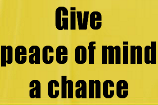 Testimonials


I have worked with Chaya through two different nonprofits. In both cases she offered solid expertise,
reliability, integrity, adapted to the culture and needs of the organization, and worked with us to create
a customized service that also maximized the use of the limited resources we had.
I would happily hire Chaya again. Personable, Good Value, High Integrity
.
Jovida Ross, Destiny Arts and San Francisco Women's Building




Chaya's assistance with the bookkeeping of a large apartment complex has been just wonderful - She seamlessly keeps me on track, fixes all my problems with QuickBooks, and works very well with my accountant during the annual tax work. I don't know what I would do without her help and guidance. Kit Ratcliff, Davis Townhouse LLP



Chaya, who has been the bookkeeper for our law firm for more than fifteen years, has been extremely thorough as well as unfailingly reliable. She's also a terrific person!
Richard Goodman, Goodman and Levine LLP



I strongly recommend Chaya Spector; she is knowledgeable, experienced, accurate and efficient. Chaya's bookkeeping skills made running the office efficiently very easy for me to do. I relied on her opinions and recommendations with complete confidence. She saved my sanity many times over the years. She could figure out what we missed quickly and efficiently and always with a smile. I appreciated Chaya's professionalism, her listening skills, and her helpful guidance and advice. She was always thorough, patient and easy to work with. Ruth C. Critchfield, Critchfield Management Services



Chaya Spector has been invaluable to my small business for many years, giving exceptional service that I depend on for all my bookkeeping needs. Professional and personable. I simply wouldn't do without her. Bruce Ackerman, Ackerman's Serving Volvos


For me, as a person who English is a second language the clarity of her training showed me that I could explore on my own. Her training gave me the confidence to try things on my own' Her "team work", involving me with what she was doing, helped me to understand more and enabled me to read the numbers on our financial statements and know not only what they mean but where they came from.

Randa Messih, Office Manager, Northgate Environmental Management Inc.